3D Joystick Analog Thumb Stick
General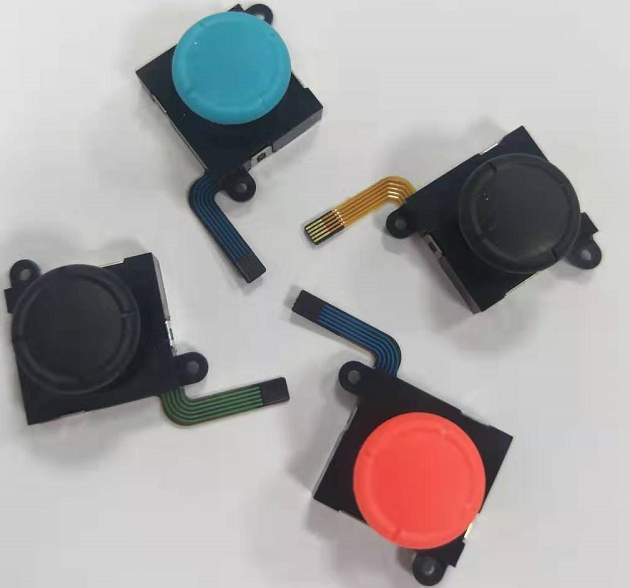 This specification applies to the joystick which carbon composition resister,used in electronic equipment.
1-2 Standard atmospheric conditionsronic equipment.
Unless otherwise specified,the standard range of atmospheric conditions for making measurements
and tests is as follows:Ambient temperature :15℃ ~ 35℃.
Relative humidity:25% ~ 85%
Air pressure:86 KPa ~ 106 KPa
If there is any doubt about the results, measurements should be made within the following limits:
Ambient temperature :20℃±1℃
Relative humidity :63% ~ 67%
Air pressure :86 KPa ~ 106 KPa
1-3 Operating temperature range :-10℃ ~+70℃
1-4 Storage temperature range :-30℃ ~+80℃
2.Construction
2-1 Dimension :Refer to attached drawing
Operation angle of lever. Add a fit force on the lever top to push it to max. angle of each direction when lever is released and reset position.
The Joy-con analog joystick is suitable for the left and right joysticks. Repair worn out of control, insensitive and drifting analog joysticks.